Mumbai-based Equinox Labs has launched the unique concept of Hygiene Shield, which according to the company, is an ideal certification standard for the food industry which is still staggering way behind when it comes to ensuring food quality.
"The Concept of Hygiene Shield was born 2 years ago, Equinox Labs soft-launched the concept four months ago. There was an overwhelming response from the market. The Hygiene Shield was officially launched on January 26, 2012," informed Ashwin Bhadri, head, business relations, Equinox Labs, to FnB News.
According to Bhadri, one of the major problems being faced by the existing food safety standards in the country like ISO (International Organisation for Standardisation) 22000, HACCP (Hazard Analysis Critical Control Point System) and now FSSC (Food Safety System Certification) is that these are not followed by majority of the food businesses because of their inherent complexities and cost.
Bhadri believes that Hygiene Shield is a physical proof which would showcase that a particular establishment is hygiene certified.
The Expert's Thought: Hygiene Shield, a representation of Hygiene Certification, is an answer to all the above mentioned concerns. The Hygiene Shield is a Physical Representation of the fact that this particular establishment is Hygiene certified, safe for human usage and its products are safe too.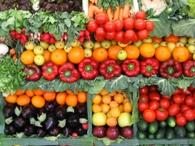 Our control over our food and our health requires inventive institutional reordering and new ideas about the way food regulations work, writes Sunita Narain.
The Food contamination is harmful and shows the complete disregard of the regulatory system for safety over business. What can be done? The obvious answer is to improve the science of food regulation.
But no one is discussing how India should devise its regulations in a way they can promote food which is good for its people in terms of nutrition and health.
The answer is not so obvious because even though food regulations all over the world are designed for consumer safety, they end up compromising on the consumer's health by willy-nilly pushing bad food and bad industrial food practices. So, the question I have is:
How does India improve not just the science but also the art of good food?
Even as I write this, two important discussions are taking place in two important food countries. In the US, the Senate is hotly debating the Food Safety and Accountability Act 2010, which would give more powers to the country's food and drug administration to inspect and recall contaminated or mislabelled food.
The Experts Thought: Food Safety has always been a major Challenge in India in terms of its regulation, its implementation and other regional Problems. Maintaining it accessible to all sections of society would be a tough job either.
The Food and Drug Administration (FDA) has created various check posts and appointed officers to identify unlicensed suppliers and sellers across the state to prevent adulteration of food products.
FDA commissioner Mahesh Zagade said, "We have identified spots in the city where adulteration takes place and started on-the-spot registrati-ons for sellers and suppliers."
With food licensing under the FDA now, the punishment for adulteration has become harsher. The penalty can go up to Rs 10 lakh. The FDA has appealed to Mumbaikars to be vigilant and look out for a shop's licence before shopping and report those that don't display the licence.
You can call on FDA helpline-022-26592207- and report discrepancies.
The Experts Thought – I think this an initiative is excellent one. The Common Man should use this Helpline to help FDA to spot Adulterated Food Items. The Consumer should also demand better quality from the Food Vendors. Did you know that every packaged food item has to have a Nutritional Label, which needs to contain Nutritional Facts, Ingredients, Shelf Life and Manufacturer Contact information, along with the MRP. Demand this on every Food item that you but, Its Your Right!!!