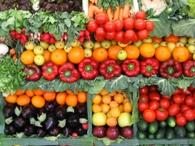 Our control over our food and our health requires inventive institutional reordering and new ideas about the way food regulations work, writes Sunita Narain.
The Food contamination is harmful and shows the complete disregard of the regulatory system for safety over business. What can be done? The obvious answer is to improve the science of food regulation.
But no one is discussing how India should devise its regulations in a way they can promote food which is good for its people in terms of nutrition and health.
The answer is not so obvious because even though food regulations all over the world are designed for consumer safety, they end up compromising on the consumer's health by willy-nilly pushing bad food and bad industrial food practices. So, the question I have is:
How does India improve not just the science but also the art of good food?
Even as I write this, two important discussions are taking place in two important food countries. In the US, the Senate is hotly debating the Food Safety and Accountability Act 2010, which would give more powers to the country's food and drug administration to inspect and recall contaminated or mislabelled food.
The Experts Thought: Food Safety has always been a major Challenge in India in terms of its regulation, its implementation and other regional Problems. Maintaining it accessible to all sections of society would be a tough job either.